Eco Designer

Green Queen - Deborah Lindquist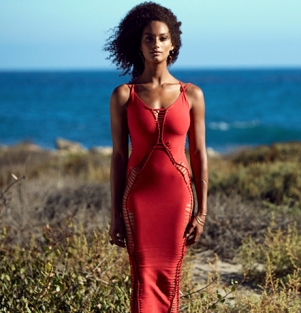 Green Queen by Deborah Lindquist
Photo of Shelly Scholten by Chika Okazumi.
Green Queen is the creatively green "younger sister" line of Deborah Lindquist Eco Couture. Green Queen focuses on the t-shirt as a canvas for artistic creativity and experimentation, resulting in a body conscious, eco sexy group of creative separates.The fabrics are a mix of recycled cotton, organic cotton and micromodal blends.
Green Queen Basics are soft, luxurious separates, simple in design, and sure to be your favorite go-to pieces for layering, lounging, and every-day wear. The softness of the modal fabrics feel so sensual against your skin, you'll want to wear these pieces always. Green Queen Basics are perfect layering pieces, or beautifully basic when worn alone.
Green Queen hand crocheted t-shirt, dress, and swim collections are created from organic cotton, organic cotton/spandex, and modal/spandex knits. Handworked, eco friendly and unique, they can be worn alone or layered over one of the Green Queen Basics pieces.
Green Queen makes eco dressing body conscious and sexy.
Zur Website von Green Queen - Deborah Lindquist »
Bitte vervollständigen Sie die rot markierten Felder.