Eco Designer

AURELIA PAUMELLE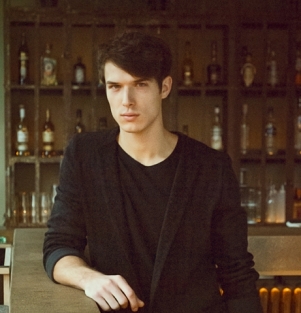 Aurelia Paumelle is a French designer, based in Berlin. She launched her eponym brand in 2011 when she created her first men`s T-shirt line that she labelled with a sole antique column. Over the last three years, she has developed clothing collections that transcend fashion industry's fleeting diktats, existing beyond time, place and gender by focusing on the body's eternal needs. Each of her small collections comprises carefully thought-through and exceptionally well-tailored pieces. Impeccable cuts along with subtle details – souvenir of her Parisian experience at Vanessa Bruno,Sonia Rikyel, Balenciaga, John Galliano and Yves St Laurent – are applied to the simplest and comfortable garments. Aurelia Paumelle's T-shirts, pants, hoodies as well as jackets and coats are minimal, edgy and stylish but above all, they are easy to wear. Her friends, artists and musicians, are at the chore of her creative process and as a result, she makes clothes that can be inhabited by true individuals. Over the last few years, she has successfully collaborated with many DJ's from the Electronic music scene in Berlin, including Richie Hawtin, Radioslave.. Through her collections and beyond usual restrictions, Aurelia Paumelle designs an ethereal and experimental way to celebrate the human body and soul.
Zur Website von AURELIA PAUMELLE »
Bitte vervollständigen Sie die rot markierten Felder.