Eco Designer

SILKE HANDLEY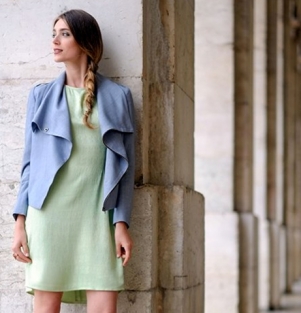 THE WORK IN NEPAL
Research, materials and know how
As manager and designer of the label, Silke Handley is passionate in her work to create sustainable and fairly produced fashion; committed to working in line with fair trade principles, strongly in support of the local market, traditional crafts and skills.
Over many years – whilst working on livelihood development projects with non-governmental organisations in Nepal – Silke studied the fabrics available from local producers, and researched traditional manufacturing techniques, including natural dyeing and the history of traditional local patterns. This has enabled her to get to know the local market and its rich possibilities whilst forming a strong bond with the people she is working with. Silke speaks the local language 'Nepali' fluently. She has developed a collaborative network and structure of skilled artisans across Nepal using and promoting traditional skillsets, working in accordance with ethical and green principles.
Zur Website von SILKE HANDLEY »
Bitte vervollständigen Sie die rot markierten Felder.