Eco Designer

Nicolas Andreas Taralis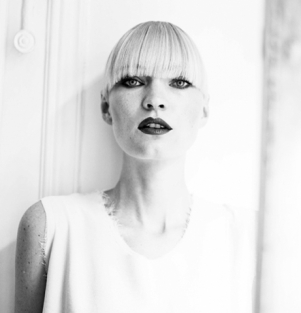 NICOLAS ANDREAS TARALIS
Nicolas Andrea Taralis, 37, was born in Toronto. Taralis assisted at Parsons School of Design in New York, having also studied under Helmut Lang at The University of Applied Arts in Vienna. His experience has seen him work at various Maisons; assisting Christian Dior's Hedi Slimane with Dior Homme in addition to presenting a collection for Cerruti. Taralis' vocational training has, without a doubt, marked his own personal design aesthetic, leading to the launch of his own self titled label in 2004. It was at this time that Taralis won the Unit-F Prize for Contemporary fashion in Vienna, Austria. In 2007, Taralis participated in a customization and travelling exhibition project from which proceeds were donated to the Repetto Foundations "Danse pour la vie".
Taralis´ label prides itself on maintaining its production in Europe, concentrating on research and experimentation with new fabrications. Taralis develops every piece he makes in a very organic and intuitive way, bringing an emotional quality to his work. We are very proud of the result of this collaboration!
We met Nicolas in Paris to find out more about his new collection for Honest by and his opinions on fashion and life.
Zur Website von Nicolas Andreas Taralis »
Bitte vervollständigen Sie die rot markierten Felder.