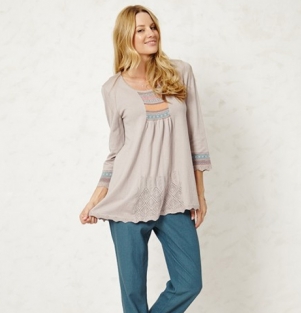 Braintree is a natural clothing company born in Sydney, Australia and now based in London.
We are a unique independent fashion outfit with a simple philosophy - to design and make beautiful, timeless fashion while caring for our environment.
We've been championing eco fibres since our humble beginnings in the mid 1990's producing quality affordable garments, always produced ethically and with sustainability in mind.
Our ranges for women and men are made from sustainable fibres such as hemp, bamboo & organic cotton. These fabrics are good for the environment and great to wear!
Over the years we've worked passionately to innovate and create the best natural and organic fabrics available; expanding our range from a few t-shirts and beach pants to a full collection of wardrobe essentials.
We're proud of who we are, what we do and how we do it. As ever, the right ingredients in equal doses - hard work, determination and luck have helped us develop and improve our business, as a brand and as industry innovators.
Bitte vervollständigen Sie die rot markierten Felder.