Eco Designer

annie greenabelle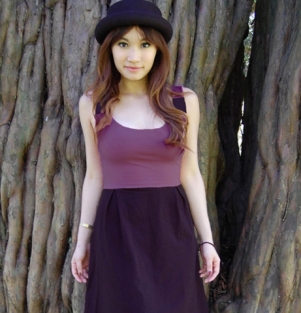 Annie Greenabelle was launched in September 2007 after two long years of research into the idea of establishing an ethical brand that would combine the use of organically grown, recycled and reclaimed fabrics.
We initially launched with a small website and concession in Topshop, Oxford Circus, London, but now we supply about 6 new lines a week to Topshop.com who offer about 70 Annie Greenabelle lines at all times.
Topshop ship to over 100 countries and our own website has also grown dramatically over the past few years. We are also stocked in many independent boutiques all over the world.
Here at Annie Greenabelle we don't believe that anyone or anything should be treated badly in the pursuit of a 'bargain' piece of clothing.
In the words of Mahatma Gandhi "there is no beauty in the finest cloth if it makes hunger and unhappiness"
We source our organic certified yarn from India through a factory run by Franciscan nuns who through their business help girls who are deaf, dumb or very poor. They provide a safe haven for these girls to work in and pay them a fair wage along with a lump sum at the end of five years which often helps them set up a home or alternatively a small business of their own.
All our factories comply with the ETI (Ethical Trading Initiative) base code, for more information about this please visit 'our ethics' page.
Finally we also feel strongly about supporting local community and British manufacturing, the importance of this recently being highlighted by Mary Portas, in her television programme "The bottom line". Therefore, all of our cotton jerseywear and knitwear is designed, knitted, dyed, printed, manufactured and distributed here in Leicestershire with the added benefit of keeping our carbon footprint low too!
Zur Website von annie greenabelle »
Bitte vervollständigen Sie die rot markierten Felder.