Eco Designer

A QUESTION OF ApS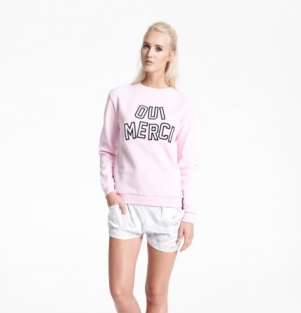 A QUESTION OF what? A QUESTION OF is the story of two friends with a shared passion for making sustainable living a simple choice. The journey started out in 2010 with the production of a small collection of under-ground inspired black and white printed organic T-shirts. It did not take long before fashion stores all around the world, ranging from Paris to London and Tokyo to Berlin, noticed the brand's clean and playful designs. The high demand meant that the small production of black and white T-shirts quickly evolved into four full collections a year.
Today, the collections have progressed into more than just T-shirts, and now range from edgy, comfy Sweatshirts to cool, unique Shirts. The love for sustainability continues to play an essential role in every part of the brand. All cotton products are made from GOTS certified organic cotton, which, unlike conventional cotton, is made without any use of toxic chemicals, making it healthier for both you and the environment. Mix that with the clean, unique designs, and you get a feeling of what A QUESTION OF is all about.
Zur Website von A QUESTION OF ApS »
Bitte vervollständigen Sie die rot markierten Felder.